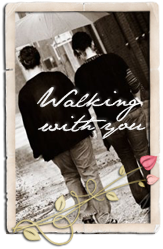 As Christmastime is coming upon us, I am finding I am missing Faith even more. I think about her being a two year old running around and wanting to pull ornaments off the tree.It would drive me crazy and I would love every minute of it!
She would love the lights and all the decorations and you could see the joy and delight in her eyes!
Well, she is not here, so I can only imagine these things. I miss her and wish I could just hold her. I think about her all the time and will always hold her in my heart. Those of you that have lost a child know exactly what I mean. It is like a piece of you is missing and always will.
I must admit, that I have found it hard to get into the spirit of the Season since losing Faith. I have always loved Christmas and all the sights and smells associated with it. I love the joy that the Children display with the different things we do at Christmastime. So, I try really hard for the kids, to participate and keep traditions alive.
It has taken most of the week, but we have our tree up with lights on and finally the ornaments.
Last night as we were putting on the ornaments, it was fun to see the kids remembering each one and showing such delight! Of course, when Faith's ornaments came out everyone wanted to be the one to hang them on the tree. She is special to them also, and we hold on to whatever we can to remember her.
I find that I am missing my Dad and my Brother Doug a lot more at Christmas too. I think Christmas was my Dad's favorite time of year. The wonderful thing was, is that he never expected anything.
In so many ways he was a simple man, and just about anything made him happy. Just having the family around made him happy. He did not need anything else! By that, I mean, that by the world's standards, he was not a rich man. God did however, supply all his needs. But, his family meant more to him than anything money could buy, and oh, how he loved his grandchildren! I believe most of us could learn to be more like that!
I remember as a kid I would go with him up to the local Fire Department and pick out a tree. We would then bring it home and get the lights on and finally we could decorate. He had his favorite twinkle lights that he put in the window of the living room. As time marched on, he and my mom bought an artificial tree, but the twinkle lights were still in the window! When he became too frail to do these things himself, others have pitched in to keep the lights burning and now a-days that is usually my niece Corrie and other helpers that she can recruit.
>
This is me with my new Swingy Doll. That is my Dad in the chair. He usually always wore a red sweater or vest on Christmas! That is my cousin Sandy standing nearby, who I absolutely adored!

>
 My brother Doug also enjoyed the Christmas Season. He usually helped my parents decorate their home. He was very efficient and very helpful.
Doug also enjoyed wonderful music. He could play the piano beautifully and he also appreciated listening to great music. He would often say, Karen, you have to hear this. Of course I enjoyed it too. I love music, but what I miss most, is Doug sharing a new song with me. Now sometimes when I hear a new song, I will think, Wow, Doug would love this!
(
I know I have a picture of Doug playing the piano somewhere, but I cannot find it! For the sake of time, I will leave it out. : (
)
This year, there is another who we will all miss at Christmas. My sister-in-law, Debbie passed away in August. She was another person who was just grateful for the simple things in life. She enjoyed her family, and her kids were the world to her. I know that they will feel this loss greatly, as well as my brother Rick. Please keep them in your prayers as they go through their first Christmas without her.
>

Christmas 1986 at my parents house. I am holding our oldest son Jeremy who was 4 months old. It is hard to believe that there were only 8 grandchildren at the time. There are now 24 grandchildren and 6 great grand children and 1 great grand child on the way!



>>
One other person I am remembering is my grandmother, My Mom's Mom.
I have a large extended family and my Mom's side of the family all gathered at my Grandmother's house for Christmas. Just a few days ago my sister was asking little trivia questions on facebook about Christmas at Grandmother's house. She asked where did Grandmother sit when we were passing out the presents? I was the first to respond and I got it right! She always sat on the piano bench. In the picture below you can see me sitting with her on the piano bench.
We lived next door to her and she was a major part of my life growing up. She loved the Lord with all her heart and that was her biggest desire for all of the rest of us. She was known for praying for each of us, and I know that those prayers have carried our family through so much. She taught piano lessons and I took lessons for many years( but please so not ask me to play for you!) It is such a Blessing to have such a wonderful heritage!
>>
>
My Grandmother, Me with

Je

remy

, and my Mom
>>
There are so many other loved ones that come to mind as I write this post. I am thankful to have the memories etched in my mind and will forever hold them in my heart! So as we are remembering those that have gone on before us, let us first remember the one who died for us, Jesus!
( I wrote this post before I went back and read last years post. There are a lot of similarities, so I guess it is quite obvious who I am missing more this time of year!)
You can read my post from last year
here
.